Experience the ultimate driving madness!
Start the engine and get on the road! What's coming up in the game:
10 vehicles, from the good old truck to a steam locomotive gone off the rails;
10 crazy tracks - desert, quarry, country roads, skyscrapers...;
10 funny cargoes that are literally impossible to bring to the finish line safe and sound.
The plot
Tom, an honest hard-working truck driver, is fired from his job. Goodbye, stable salary, flexible schedule and predictable routes.
But our hero is not a timid guy. Having come to his senses, he starts his own transportation company. And immediately a problem arises: where do I start, where do I get orders? Fortunately, Tom manages to find an excellent assistant who brings him his first clients.
If only our hero knew what kind of clients they were... But it's too late to retreat.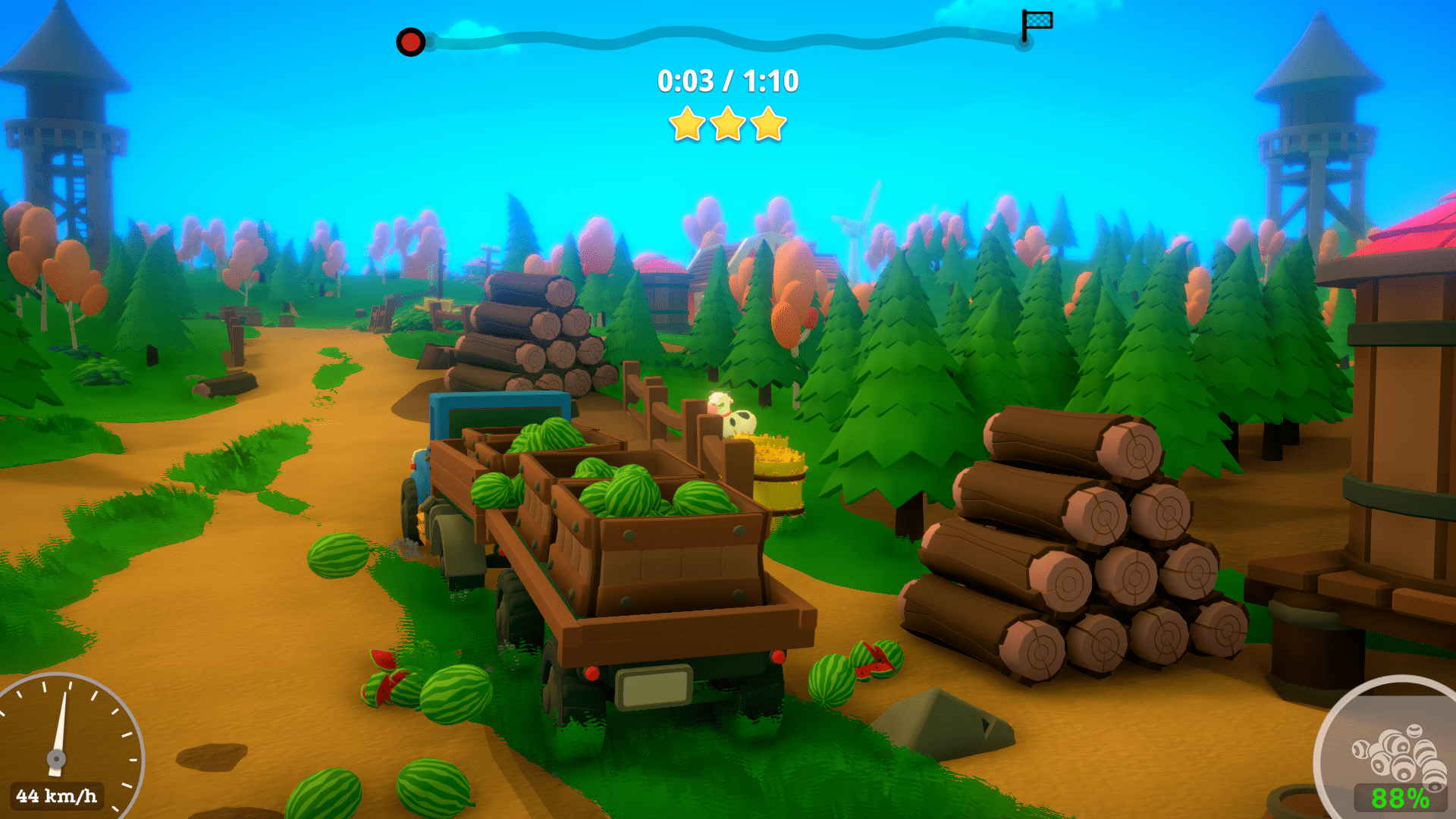 Fasten your seatbelts: Together with Tom you will have to perform 10 extreme deliveries. How about transporting a group of tourists who are just about to fall out of a tour bus onto the road? Or fleeing from a devastating tornado? And these are by no means the most complicated orders!
Don't expect to get your cargo from point A to point B in one piece: hundreds of destructible obstacles, challenging terrain, and a crazy mix of vehicles will make every delivery special.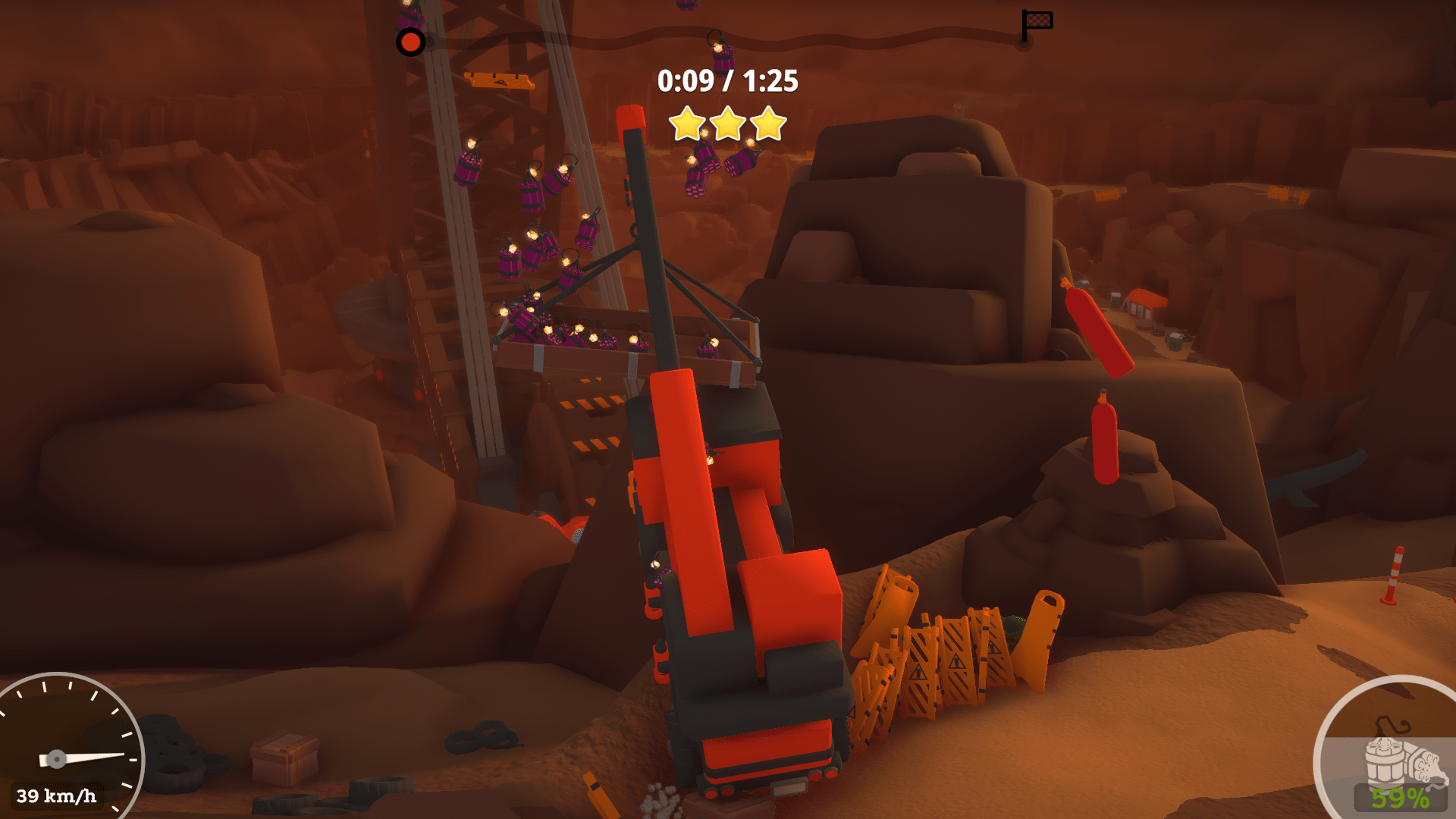 What's cool about Delivery Impossible?
Delivery Impossible doesn't pretend to be serious. It's a game where literally everything can go wrong: one awkward move, and the cargo is already scattered on the road, while the car hangs on a tree. But it matters not: each route, with proper skill, can be completed in just a couple of minutes.
As you progress you will discover new types of vehicles.
They include a tourist bus, modified versions of the standard truck, an experimental monster truck and even a steam locomotive.
Each level features its own vehicle. But you can try to complete the familiar route with something new. Let's say, take tourists along a city street on a train or try to deliver dynamite to a quarry on a super-car.
Some vehicles have a spacious body. Others are suitable for the job only if you attach a trailer to them. So don't be surprised if you suddenly find yourself rushing through the desert on a tiny car, followed by a boat carrying a dinosaur skeleton on a pedestal!
The main principle that guided us in the design is maximizing madness and fun.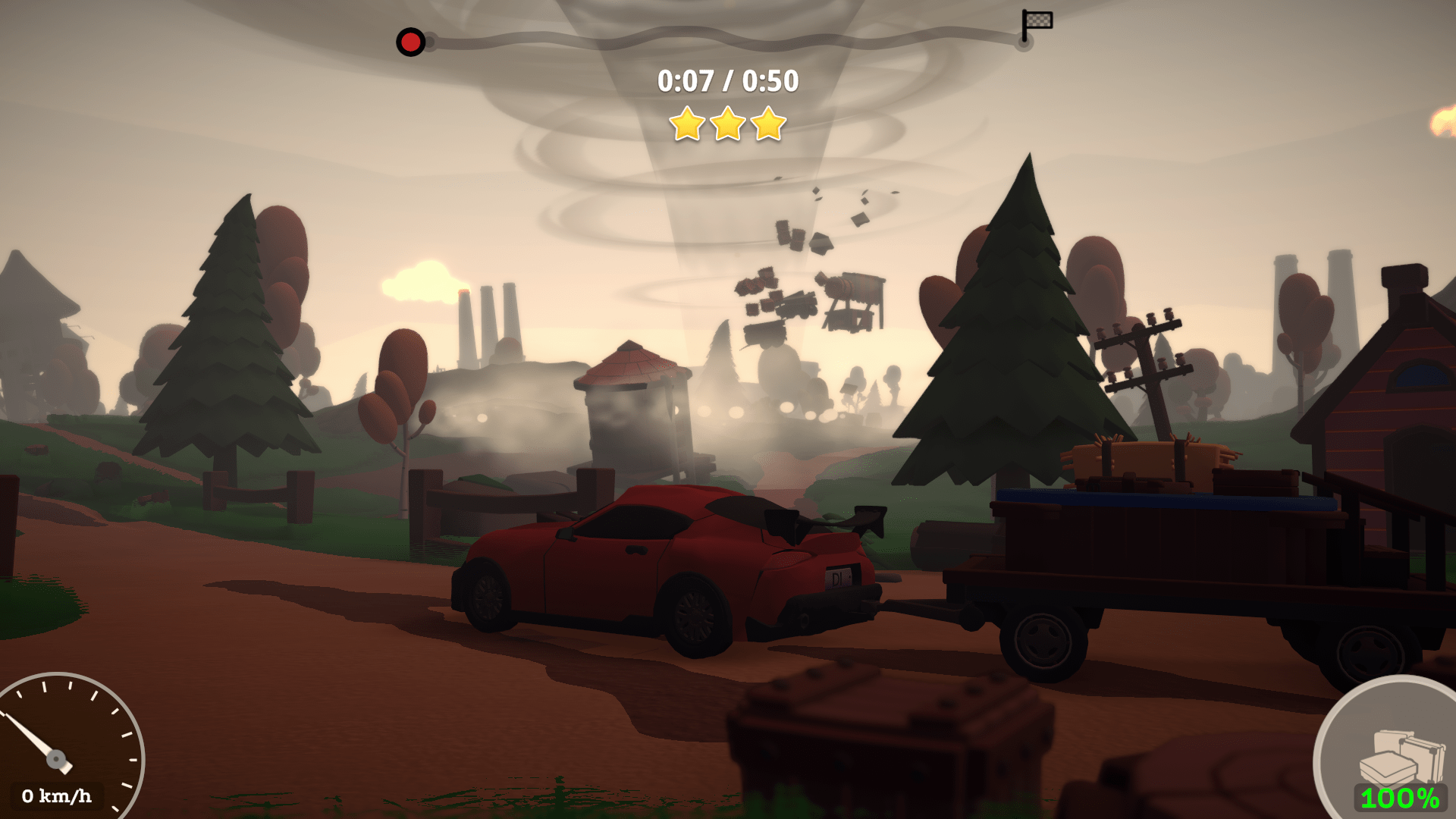 Gameplay
The game consists of 10 independent levels, each of them requiring you to deliver a unique (and highly unstable) cargo. To unlock the desired location, you must accumulate enough money to purchase a customer's choice vehicle.
All levels can be completed on any car, even if at first glance it is not suitable for the order at all!
However, each vehicle is unique and has features that fundamentally change your experience.
Achievements
The game offers achievements for quick and efficient level completion, as well as for performing special actions. Can you find a shortcut, bring something other than cargo to the finish line, or get cut by a giant saw in a quarry?
OST and sounds
Almost every interaction in the game is voiced, while the fun and funky soundtrack will have you bobbing your head to the beat within a minute!
Controller support
The game is fully compatible with any controllers, including gamepads and steering wheels.
Release date
Q4 2023